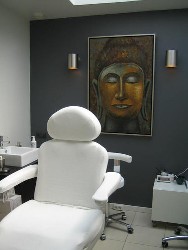 REGENERATION Special skin treatment

Geniet nu van deze heerlijke behandeling die de huid direct zacht en stevig laat aanvoelen. Door de combinatie van de serie Skin Add Ins krijgt jouw huid in een korte periode een lading hoogwaardige werkstoffen. Het Marine Booster Fleece Mask bevat bevroren Chitosan vezels. Het resultaat is verbluffend, direct voelt de huid zacht aan. Zelfs in de diepere huidlagen heeft het masker de capaciteiten om het vochttekort op te lossen. Significante vermindering van de diepte van rimpels met meer dan 35 % en een verbetering van de zachtheid met 18,5 % is wetenschappelijk bewezen na toepassing van dit masker!
Reiniging
Eye Make-up Remover, Brightening Face Cleanser, Botanical Infusion DS

Peeling Bio Fruit gel Exfoliator 33%:
Extra werkstof
Skin Add Ins Q10 Radiance
Masker
Bio Marine Face Lift Mask
Mini massage extra
Speciaal voor de ogen Skin Add Ins Vital Eye Care
Massage
Soothing Face Mask
Nabehandeling
Regereration Bi-care eyecream
Regereration De-age & Re-lift concentrate
Regereration De-age & Re-lift cream
Hydrating Perfection Treatment

Direct een fris en soepel gevoel? De Hydration Perfection van Secret voorziet de huid van een lading vocht, zodat het vochttekort snel wordt opgelost. Droogtelijntjes verminderen en de huid voelt en ziet er soepel uit.
Reiniging
Sensitive Creamy Cleanser
Radiant Firming Tonic
Intensive Face Scrub/Mild face rub
Werkstoftoevoer
Hydro chitosan ampul
Massagecrème
Nutrient Night Replenisher
eventueel bij een extreme droge huid masseren met het Rich Energy Mask

Masker 1.
Concentraat Vitaforce C skin complex
Masker Rich Energy Mask
Of ampul Hydro Chitosan
Collageen masker Collageen Vitamine A + E/ of Acerola Vitamine C mask
Nabehandeling
Extreme Lifting Formula
Aquatense moisture gel
Wrinkle free eyezone gel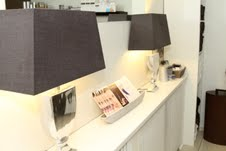 Immunizing Skin Treatment

Weerstandverhogende en verzachtende gelaatsbehandeling. Unieke combinatie van kalmerende en versterkende werkstoffen geven de huid haar natuurlijke immuunsysteem terug, zodat exogene en endogene factoren de huid minder uit balans kunnen brengen. Het resultaat is een stralende huid met minder irritaties.
Reiniging
Sensitive Creamy Cleanser mengen met Botanical Infusion DS
Radiant Firming Tonic
Enzyme Peeling Mask
Aanmaken met 25 ml. mineraalwater, aanbrengen met een maskerkwast, direct het dampapparaat op het gezicht laten stomen en met roterende vingertoppen de huid peelen. Doe dit ongeveer 10 minuten en verwijder daarna met lauwe/warme sponsjes of kompresdoeken.
Werkstof toevoer
Anti-Stress ampul
Massagecrème
Calming Sensitive Cream
Masker
concentraat Immunizing Skin Complex
Crème masker Soothing Face Mask
Of ampulAnti-stress
Collageen Aloë Vera/ of Spirulina Green Mask
Nabehandeling gezicht
Immunizing Skin Complex
Soothing Face Lotion of Calming Sensitive Cream
Wrinkle Free Eye Zone Gel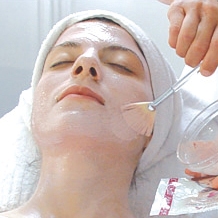 Vital Skin Treatment

Het natuurlijke huidverouderingsproces kunnen we helaas niet stop zetten maar wel vertragen. Vital Skin Program is de perfecte anti-ageing treatment die de huid preventief beschermt tegen negatieve enzymen zoals collegenase. De huid krijgt meer energie, gaat stralen en rimpels worden vermindert.
Reiniging
Sensitive Creamy Cleanser
Radiant Firming Tonic
Intensive Face Scrub of
AHA diepte reiniging
Bio Fruit Gel Exfoliator
Nabehandeling Soothing Face Lotion
Werkstoftoevoer
Repair fluid
Massagecrème
Nutrient Night Replenisher
Masker
Concentraat Vitaforce C skin complex
Maker Rich Energy Mask
Of Masker
Collageen masker Ginkgo biloba
met ampul Repair ampul
Of Masker
Modelage Myrtilla red mask
met ampul Repair ampul
Nabehandeling
Extreme Lifting Formula
Hydrating Day Vitalizer / Rich Nutrient Skin Refiner
Rich Eye Contour Cream